Mobile game applications have been the focus of many developers for quite some time. In this article, we will be focusing on exploring the top mobile game development companies in today's world. These companies are known to provide professional services and solutions with regard to different game development affairs and areas. 
Mobile Game App Industry: Exploring The Growth And Stats Of The Industry
Among the multiple industries that entered the realm of mobile app development for various reasons, the gaming industry was one of them. Since the launch of mobile phone devices, the gaming industry has also looked forward to developing unique, innovative, and technology-packed mobile games for players all around the world. According to recent figures for the gaming app industry, it has been found that gaming apps contribute 77.7% of the total revenue generated by the gaming industry. In other words, mobile games contribute more than half of the total revenue generation.  
The mesmerizing statistical figures of the mobile game app industry are reported to increase with each passing year. The convenience of mobile phones and accessibility to different types of gaming technologies have created a storm in the industry as well as in the lives of gaming enthusiasts. 
What Is A Mobile Game? Definition And Explanation
A mobile game application, commonly known as a gaming app, is basically a form of video game that is specially designed and developed for smartphones or portable devices.
The best part about mobile game applications is that they can be of any type or genre. In other words, arcade game lovers could easily find games matching their likeness, and the same goes for action game lovers, puzzle game lovers, sports game lovers, etc. Not only that, the mobile game app industry also has a wide variety of games developed for specific operating systems like Android or iOS or for cross-platform deployment, in which users of different operating systems can enjoy the mobile video game regardless of any systematic barriers.
It is pretty easy to have access to the mobile game app of your preference, as these applications are easily available in different app stores. Some of them are free to download and have other monetization methods that you get to explore after downloading the game, and others are downloaded by paying a required amount of money. 
What Are Some Of The Types Of Mobile Game Applications?
Before moving onto the topic of popular mobile game development companies existing in 2023, we will explore a few of the categories of gaming apps that are available for players in the market. A few of these genres are mentioned below in the list. 
Action Games.

Adventure Games. 

Puzzle Games. 

Sports Games. 

Kids Games.

Card Games. 

Others. 
Check Out This: What Is Unity Gaming Services?
The first category of mobile game apps to be discussed is action games, which are also one of the favorites of most players all over the world. You might have seen people often talking about new action games now and then because these games are constantly being designed, developed, and launched in response to increasing public demand. 
Action games are video games that require some sort of action from the player in order to complete a specific task, successfully pass the levels of the game, and win challenges. 
The second type of mobile game app is adventure gaming. These applications do not require the user to take some kind of action; instead, they add an element of mystery to the game levels or challenges that the player has to complete to proceed further in the game. 
The third category of gaming apps is puzzle games, which include different kinds of mysterious puzzles to be solved with the help of hints or clues. These games are good for enhancing an individual's cognitive abilities. A few examples of puzzle games include sudoku, dominoes, etc. 
The fourth type of mobile game application is sports games, and these games usually incorporate the usual sports but in a gaming form. Users can easily download their favorite types of sports games like cricket, football, tennis, and many more to have a game experience similar to that of a real match, 
Next in line is the category of kids' games, which usually includes simple kinds of games like coloring, simple forms of educational topics, musical-themed games, etc. Such games include simple and easy-to-understand formats for kids of all ages to play and enjoy. 
Card games have always been a popular and preferred gaming domain for teenagers, adults, and older people. These games do not require any action or adventure to be unlocked; players simply have to use their cognitive skills and sometimes play with their luck. Mobile game apps of this genre provide a similar real-life experience to users. 
Other sub-categories of gaming applications include role-playing games, multiplayer games, idle games, simulation games, racing games, arcade games, etc. 
Check Out This: How to Make a Mobile Game
List Of  The Top Mobile Game Development Companies In 2023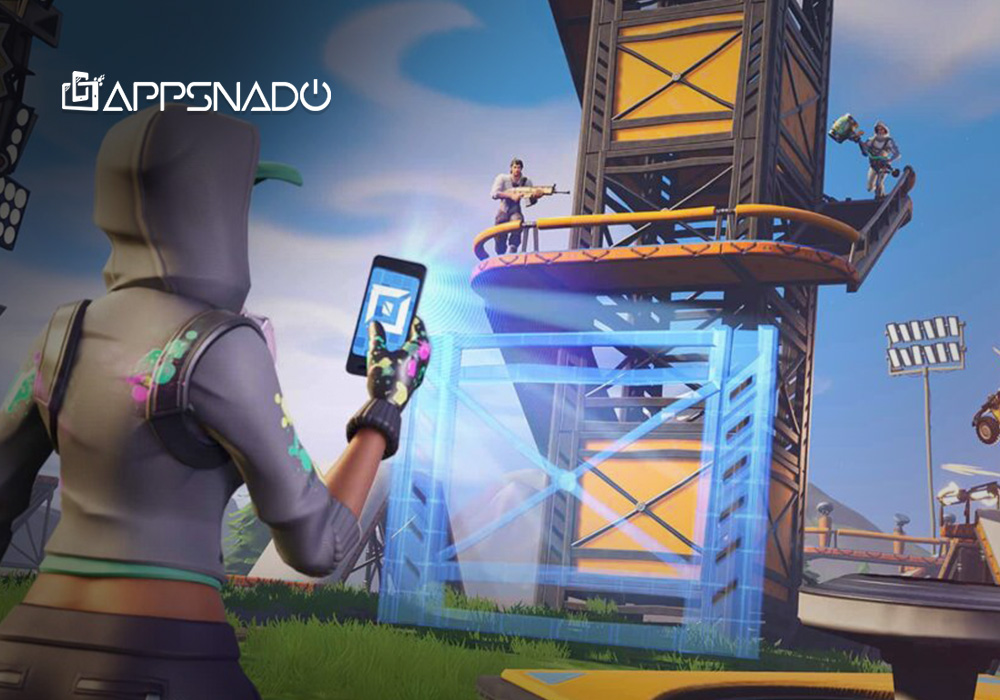 In this section of the article, we will be reviewing some of the top mobile game development companies of the year 2023. The names of these companies are mentioned below in the list. 
Gameloft. 

Electronic Arts. 

Kabam. 

Booyah Inc. 

Digital Chocolate. 

The NineHerts. 

Zynga. 
The first company that we will talk about in the list of the top mobile game development companies is Gameloft. This company is known to set different world records, amongst which the number of 1.5 million downloads of games developed by the company remains at the top of the list. Gameloft was established in 1999 in Paris; to date, the professionals in this firm are known for developing unique and engaging mobile game apps like Asphalt, Dungeon Hunter, etc. The company is also known to collaborate with some amazing names like Ferrari, Marvel, Digital Entertainment, etc. 
Electronic Arts is yet another reputable and reliable mobile game development company that is known to be setting high standards in the industry. The company was established in 1982 and has its headquarters in California. The company has reported having more than 450 million gamers enrolled with it. A few examples of the development of different game franchises by Electronic Arts include Apex Legends, Battlefield, Need for Speed, Titanfall, FI, EA SPORTS, FIFA, etc. 
Kabam is one of the most recently established mobile game development companies in the world. It was established in 2006 in the USA. Regardless of entering the industry recently, the company has still made its name and place in the market rapidly with the help of its professional services in developing high-quality, functional mobile game apps. The skilled developers in Kabam have made more than 20 gaming apps for different platforms like Android, iOS, Windows Phone, and more. A few examples of these games include Dragons of Atlantis, The Hobbit: Kingdoms of Middle-earth, etc.
Just like Kabam, another mobile game development company that was founded in 2006 is known as Booyah Inc. Professionals and skilled mobile game app developers in this company have deep knowledge regarding gaming technologies like AR/VR, graphical elements, gaming engines, software, and tools. A few of the examples of gaming apps developed by Booyah Inc. include Pet Society, Nightclub City, My Town 2, etc. 

Mobile gaming applications like Army Attack, Rollercoaster Rush, and Zombie Lane are the most popular games developed by one of the most reputable mobile game development companies, Digital Chocolate. This company is known to have had more than 15 years of experience in the field of game development. The professionals working at Digital Chocolate are well-versed in utilizing cutting-edge gaming technologies to develop high-quality 3D games with amazing controls and visually appealing graphics. 
In 2000, a mobile game development company by the name of  The NineHertz was established in Atlanta. Since its launch, the company has been known for producing high-quality video and mobile games. The professionals working in the company focus on turning the client's idea into a playable game with their skills and expertise. 
The tech stack of the company includes different gaming technologies like metaverse games, AR/VR games, and NFT games. Other than that, The NineHertz company is known to provide services for both 2D and 3D gaming projects, as well as include the usage of different gaming engines in their developmental procedures. 
Zynga is the last company on the list of known and reputable mobile game development companies for 2023. The company was established in 2007 in the USA. The purpose of development for this company was quite different from other companies we have talked about. Zynga Inc. is known for its game creation using the Unity gaming engine for various social networking platforms. 
Check Out This: Game Design Vs Game Development: Which Is Better?
What Benefits Does A Mobile Game Development Company Provide?
In this section of the article, we will quickly review the benefits that mobile game development companies can provide to their clients. 
Professional Expertise And Guidance. 

Latest Trends And Updates. 

Saves Time. 

Saves Money. 
Professional Expertise And Guidance
The first benefit of mobile game development companies is the professional expertise that these companies provide through their skilled and talented consultants. Whether developing a game from scratch or just acquiring some guidance in one of the developmental steps of the game app, the experts working at these firms are always available to provide their services. 
Latest Trends And Updates 
With professional expertise and guidance, the game app developers working for mobile game development companies also keep their skills and knowledge up-to-date regarding the latest trends being practiced in the industry. By hiring these professionals, you get a chance to elevate your game app idea and easily add the latest and most updated features and elements to your game. 
Mobile game development companies also focus on following deadlines and timelines strictly. With the help and guidance of professional developers, clients get a chance to eliminate the risks of errors and flaws in their developmental stages, hence getting their product launched in the market on time. 
Just like mobile game app development companies save the time of their clients, they also save loads of money spent on the game creation journey. Since these companies have pre-built setups and systems, it saves a lot of money on the client's side to start the developmental process from scratch. Other than that, these developers are called professionals for a reason: they make sure to eliminate the risks of errors in the game app so that the money and resources can be used wisely and correctly. 
Final Thoughts: How To Find Mobile Game Development Companies
After exploring the benefits and widespread scope of mobile game development companies, you might be wondering how to get connected to these firms to start your development journey. The process of doing so is really simple but time-consuming; by following three necessary steps, you might find your perfect match for game app development. The first step includes conducting market research; after that, you have to gather client reviews of the companies you have shortlisted. Lastly, you will have to book an appointment and conduct a detailed interview with the team members to decide if you should finalize the deal or not. No matter how long the process takes, make sure to get connected with a reliable and trustworthy company so that you can get profitable outcomes and a stress-free experience.
Check Out This: How Is A Game Designer Different From A Game Writer?