In this article, we will be reviewing one of the latest and most innovative sources of entertainment, known as podcasting. Along with that, we will also highlight the best podcast app for you to have a look at. 
Exploring The World Of Podcasts 
By definition, podcasts are defined as audio programs that users can easily subscribe to on their smartphone devices and enjoy whenever and wherever they want to. 
What Are Some Of The Fundamental Characteristics Of Podcasts?
Podcasts are often confused with radio shows; however, there is a considerable difference between the two. The unique characteristics of podcasts are mentioned below in the list. 
Podcast Mobile Applications. 

Form of Series or Episodes. 

No Limitation on Time Duration. 

No Limitation on Schedule. 

Variety of Topics. 

No Limitation on Format. 
Podcast Mobile Applications
The first fundamental characteristic of podcasts is that you can easily subscribe to the show with an app on your phone and enjoy listening to the episodes whenever you like. 
Form Of Series Or Episodes
Podcasts are different from radio stations in that they are presented in the form of podcast apps with other series or episodes. 
No Limitation on Time Duration
Podcasts do not have a limited length or duration. This means that they can be as short as a 20-minute episode or as long as an episode. 
No Limitation on Schedule
The episodes of podcasts do not follow a proper or frequent schedule. These episodes can be launched on a daily, monthly, or weekly basis. 
Podcasts do not follow a certain theme or topic. Instead, these episodes can be about any topic or theme. 
Lastly, podcasts can be carried out solo or in a group. There is no limitation to the format. 
Also Check Out: Angular SEO
What Are Some Types Of Podcasts?
Moving forward in the article, we will review a few types of podcasts to understand their forms. Some of these types are mentioned in the list below. 
Interview Podcasts. 

Conversational Podcasts.

Educational Podcasts.

Solo Podcast.

Non-Fictional Storytelling Podcasts.

Theatrical Podcasts. 

Repurposed Podcasts.

Hybrid Podcasts. 

Interview Podcasts
The first type of podcast is an interview podcast; such an episode or series includes inviting a guest or a number of guests to be interviewed on a certain topic by a host or hosts. Interview podcasts are the most common form of podcasting nowadays. 
The second type of podcast is a conversational podcast, also known as a co-hosted podcast. In these episodes, two hosts or more than two hosts discuss a new topic in each episode, which gives it the form of a smooth, informative, and enjoyable conversation. 
Next in line are educational podcasts that might take the form of interviews or conversational podcasts. The only difference in such podcasts is that they focus on providing information regarding different topics like how to grow a business, how to increase a specific skill set, etc. 
Solo podcasts are also becoming a thing nowadays. These podcasts have no co-hosts or guests to interview. Instead, a single host carries out the entire episode based on a theme and tries their best to keep the conversation interesting and engaging. 
Non-Fictional Storytelling Podcasts
The next category of podcasts is non-fiction storytelling podcasts that are focused on sharing a true story and everything revolving around it in each episode. Such kinds of podcasts are also helpful in generating awareness or carrying out a light-hearted or serious conversation with authentic real-life references. 
Just like non-fictional storytelling podcasts are a thing, theatrical podcasts have also evolved and made their mark in the industry. In these podcast episodes, fictional or solo stories are told in a scripted form, which might end in a single episode or over a series of episodes. 
A new form of podcast has recently been launched in the market, commonly known as repurposed podcasts. Such podcasts are beneficial for content creators as they allow them to utilize their already-made or published content in the form of podcasts like written blogs, articles, etc. 
Last but not least, you can also find a podcast app that is based on podcasts in a hybrid format. In such podcasts, you might find the host following different categories of podcasts in each episode to add variety and diversity of content. 
Are Podcasts Audio-only?  
There is a common misconception among people regarding the format of podcasting. Some think that a podcast app might only include episodes with audio files, and some believe that these episodes include video content. However, in reality, podcasts can be of both types. Some people focus on launching audio-based episodes that come in handy when you are in a car, out in the gym, in a park for a walk, etc. On the other hand, people who cannot enjoy auditory content can opt for video-based podcast episodes that can be enjoyed while having meals or anytime they want and are convenient. 
Also, Check Out: What Are Live Ops And Why Are They Important?
What Are The Pros And Cons Of Podcasting?
In this section of the article, we will be reviewing the in-depth pros and cons of podcasting. 
The Pros Of Podcasting
Some of the pros or advantages of podcasting are mentioned in the list below. 
A Diverse Range Of Content.

Convenience Of Accesibility. 

Authentic And Reliable Source Of Information.

Cost-Effective. 

A Healthy Source Of Entertainment. 

A Diverse Range Of Content
The first advantage of podcasting is that it is not limited to certain topics or themes. Instead, a podcast series can be based on different topics like educational information, news, sports entertainment, politics, marketing, etc. 
Convenience Of Accesibility
One of the biggest advantages of the best podcast app is that it is conveniently accessible. In other words, people can easily download these apps on their phones and enjoy them anywhere and at any time. 
Authentic And Reliable Sources Of Information
The best benefit of podcasting is that it allows people to get their hands on knowledge and information that is being provided by professionals or skilled experts. In this regard, podcasting is a beneficial source for acquiring authentic and reliable information from pros in the industry.
Podcasting is one of the most cost-effective and budget-friendly sources of entertainment. Some of the best podcast apps are free to download, which makes them an affordable source of information and entertainment. 
A Healthy Source Of Entertainment
Last but not least, podcasts are a healthy source of entertainment, as they allow you to take a break from different stressors and busy routines of life and enjoy some time to gain insight into your favorite topics. 
The Cons Of Podcasting
Some of the cons or disadvantages of podcasting are mentioned in the list below. 
Lack Of Interaction.

Requires Active Attention. 

The Quality Of Production.

Problem Of Accessibility.

Confusion Of Choices. 

Lack Of Interaction
The first disadvantage of podcasting is that it does not include any source of interaction between the speakers and the listeners. In other words, there is no other way that a listener could ask questions or give feedback in real time. 
Requires Active Attention 
Unlike other sources of entertainment like music, dramas, etc., podcast episodes or series of episodes require a lot of attention from the listeners in order to stay connected to the topic of discussion.  This means that as a listener, you will have to pay proper attention and ignore everything in your surroundings, which might not be possible at times, like driving a car, etc. 

The Quality Of Production
The third disadvantage or challenge of podcasting is the quality of production. While some podcasts have excellent production quality, others could have low or poor production quality, which makes it challenging to hear or comprehend the information. This con is even more serious and challenging for listeners who might struggle with hearing. 
Next in line is the disadvantage of accessibility; even though most podcast resources are accessible, there are still some series, episodes, or forums that are not available in certain countries or are charged a heavy fee for subscription. In such cases, it becomes difficult for users to have access to their favorite podcast resources. 
Last but not least is the con of overwhelm. Since there are so many choices of content, mediums, topics, etc., it often gets confusing and overwhelming for users to select. 
A List Of Best Podcast Apps For Android Mobile Users 
In the last section of the article, we will be reviewing some of the best podcast apps that are available for users in the app stores. 
Pocket Casts.

Google Podcasts.

Spotify. 

Stitcher.

Offline Podcast App: Player FM.

Pocket Casts
One of the user's favorite podcast apps is known as Pocket Casts. This application provides many benefits, including being free. Along with that, it is packed with features like an easy navigation system and a user-friendly UI, which conveniently allow users to explore the application and utilize it. Other features of the application include offline downloading, a volume booster, silence-trimming features, speed settings, a sleep timer, etc. 
Even though the initial version of the application is free, it also offers an additional 10GB of cloud storage, more themes, access to a web player, and other benefits included in the Plus membership, which costs around $1 per month. 
Next in line is Google Podcasts, which has its own share of benefits and challenges for users. Users have reported certain issues with this app, which include an unreliable built-in search bar, no option for grouping episodes, inconsistent results, etc. 
However, on the other hand, this app is also known to include many beneficial features like recommendations based on what you might like, auto-downloading episodes, playback speed control, silence trimming, etc. In a nutshell, this podcast app lacks some beneficial features but also provides a user-friendly interface and features for people to enjoy.
One of the most utilized mobile applications for music is known as Spotify. However, there is a piece of good news for Spotify users: it can serve more than one purpose. The application is known to offer a well-chosen selection of podcasts.
The podcasting features provided by Spotify are limited to those apps that are made for that purpose only. Since Spotify is also a music app, it is pretty common for the software to mix podcasts and music at a library or when looking through options, which might confuse users. 
Stitcher is also known to be one of the best free podcast apps for Android. It offers a user-friendly UI along with several other useful features. These features include speed adjustments, silence trimming, and a sleep timer while listening. Stitcher is a wonderful alternative for your daily podcast sessions; however, to have the benefit of personalized recommendations or season support, this app might not be the right option.
Offline Podcast App: Player FM
Last but not least, you may download podcasts, audiobooks, and interviews using a mobile application known as the Offline Podcast App. It also has options for downloading and streaming video podcast content. The interface of the application is easy-to-learn and straightforward, making it simple for a new user to explore and customize the features that you can utilize offline.
To Wrap Up: The Rising Trend Of Podcasting In The Entertainment Industry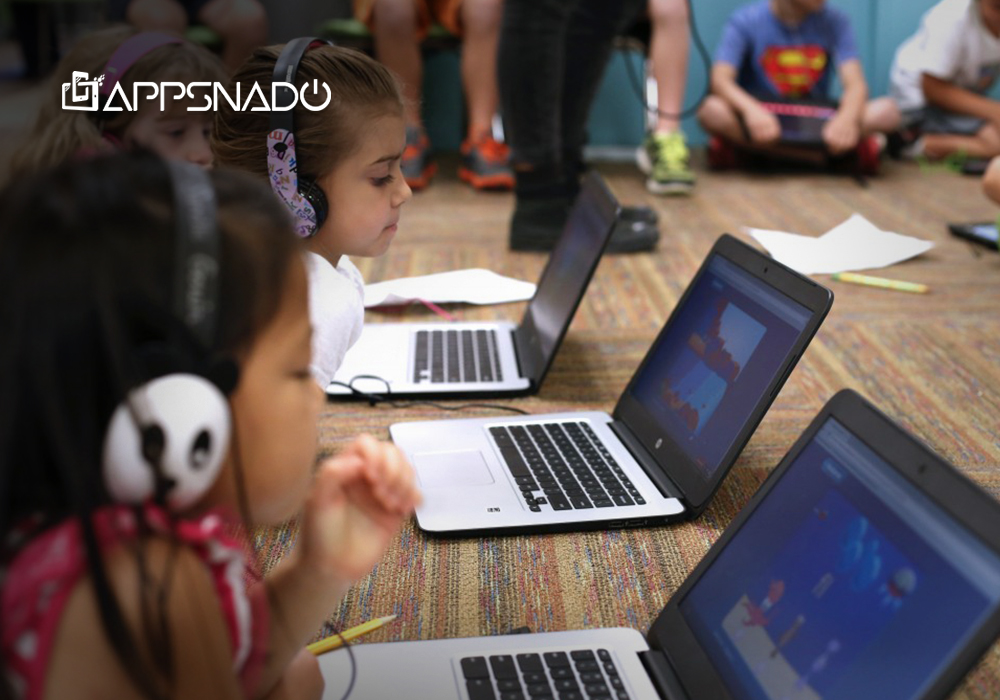 Podcasting is a new form of entertainment that is becoming more popular by the day. There are many mobile applications being developed and launched in the app stores that provide podcast series and episodes on different topics. Some of these apps are known to be the best free podcast apps for Android and other operating system users. There is no harm in accepting the fact that the future of podcasting is bright, as many content creators have started to shift their focus from content creation in this field.
Also, Check out: